With Flipper, the projector stays above the ceiling when not in use, but when activated, the Flipper safely rotates the projector 180 degrees into position. All cradles have been eliminated giving you the smartest finish in both the down and up positions.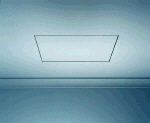 Ingenious design has allowed the Flipper to fit in small ceiling cavities and it can even be installed entirely through its own access hole. No electrician necessary. What's more, an optional extra will allow you to install the Flipper into pitched ceilings, into walls, or even upside-down into a tabletop or other surface.
The Flipper¡¦s precision motor is so quiet, you¡¦ll hear your friends sigh with envy. Needless to say, the Flipper is the hardest working mount available, keeping your install easy so you can get on with the grand opening of your own theatre.